Revolutionising Drainage: How Technology is Transforming the UK's Drainage Industry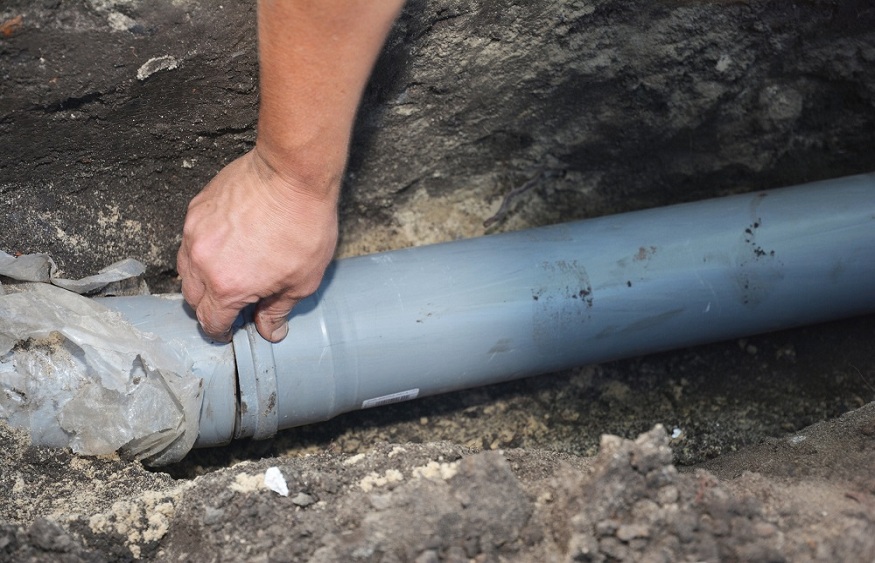 When we think of technological revolutions, our minds often wander to flashy gadgets, cutting-edge smartphones, or the latest advancements in artificial intelligence. However, there's a silent but significant revolution happening beneath our feet – in the UK's drainage industry. Yes, you read that right! The drainage industry, an essential yet often overlooked sector, is undergoing a remarkable transformation thanks to advancements in technology.
In this series we will delve into the world of drainage and explore how technology is revolutionising this crucial field in the United Kingdom. From the installation of high-tech sewer systems to the use of data analytics for predictive maintenance, places like Drain 365, a drainage company in London, is embracing innovation to improve efficiency, reduce costs, and minimise environmental impact.
The Traditional Drainage Challenge
Before we dive into the technological innovations that are reshaping the drainage landscape in the UK, it's essential to understand the challenges the industry has faced for decades. Traditional drainage systems, some of which date back to the Victorian era, have served their purpose but come with significant drawbacks in the modern age.
Ageing Infrastructure: Much of the UK's drainage infrastructure is ageing and in desperate need of an upgrade. These outdated systems struggle to cope with the demands of a growing population and changing weather patterns, leading to frequent flooding and pollution incidents.
Reactive Maintenance: Historically, drainage maintenance has been reactive, meaning issues are addressed after they occur. This approach is costly and often leads to substantial disruption for communities.
Environmental Concerns: The impact of drainage systems on the environment has become a growing concern. Traditional systems can contribute to water pollution and habitat destruction.
Limited Data Insights: The lack of real-time data and insights has hindered the industry's ability to predict and prevent issues effectively. This reliance on manual inspections can lead to delays in identifying problems.
The Technological Revolution
Smart Drainage Systems: The development of smart drainage systems equipped with sensors and real-time monitoring capabilities is transforming the way drainage networks function. These systems can detect blockages, leaks, and overflow events before they escalate into major problems.
Predictive Analytics: By harnessing the power of data analytics and machine learning, drainage professionals can predict potential issues with greater accuracy. This proactive approach allows for timely maintenance, reducing costs and disruptions.
Environmental Sustainability: New drainage technologies focus on minimising the environmental impact. Innovative solutions like green roofs, permeable pavements, and sustainable urban drainage systems (SuDS) are gaining traction.
Remote Inspection: Drones and remote inspection technologies are making it possible to assess drainage infrastructure in a non-intrusive manner. This reduces the need for disruptive excavations and improves safety.
Public Engagement: Technology is facilitating greater public engagement in drainage management. Apps and online platforms allow citizens to report issues and stay informed about drainage projects in their communities.
Smart Drainage Systems
Smart drainage systems are at the forefront of the technological transformation in the UK's drainage industry. Equipped with a network of sensors, these systems continuously monitor water flow, levels, and quality in drainage networks. Here's how they are making a difference:
Early Detection of Issues: Sensors embedded in smart drainage systems can detect anomalies such as blockages, leaks, and excess water levels in real time. This early detection allows drainage authorities to take immediate action, preventing potential disasters like flooding when clearing blocked drains milton keynes and other location across the UK.
Remote Monitoring: Drainage professionals can access data from these systems remotely, reducing the need for frequent physical inspections. This not only saves time but also minimises the risk associated with entering hazardous drainage environments.
Predictive Analytics
The application of data analytics and machine learning has given rise to predictive maintenance in the drainage industry. By analysing historical data and real-time information, drainage experts can predict when and where issues are likely to occur:
Proactive Maintenance: Predictive analytics enables drainage authorities to schedule maintenance and repairs before a problem escalates. This proactive approach minimises disruption to communities and reduces overall repair costs.
Data-Driven Decision-Making: Data-driven insights empower drainage professionals to make informed decisions about resource allocation, infrastructure investments, and long-term planning.
Environmental Sustainability
Environmental concerns have driven the adoption of sustainable drainage solutions:
Sustainable Urban Drainage Systems (SuDS): SuDS are designed to mimic natural drainage processes by allowing rainwater to infiltrate into the ground rather than draining it away quickly. These systems reduce the risk of flooding and improve water quality.
Green Infrastructure: Green roofs, permeable pavements, and urban green spaces are becoming integral parts of drainage strategies. They not only manage stormwater but also enhance urban aesthetics and biodiversity.
Remote Inspection Technologies
Drainage professionals are increasingly turning to remote inspection technologies to assess the condition of drainage infrastructure:
Drones: Drones equipped with high-resolution cameras and sensors can provide a bird's-eye view of drainage networks. They are particularly useful for inspecting hard-to-reach areas, reducing the need for manual inspections and excavation.
Public Engagement
Technology is bridging the gap between drainage authorities and the public:
Mobile Apps: Mobile apps allow citizens to report drainage issues, such as blocked drains or flooding, directly to the relevant authorities. This real-time communication fosters a sense of community involvement and ensures prompt responses to problems.
Online Platforms: Websites and online platforms provide information on ongoing drainage projects, status updates, and long-term plans. Transparent communication builds trust and keeps the public informed.
Conclusion
The UK's drainage industry is undergoing a remarkable transformation driven by technological innovation. Smart drainage systems, predictive analytics, sustainability initiatives, remote inspection technologies, and enhanced public engagement are reshaping the way drainage networks are managed and maintained. These advancements not only improve the efficiency and resilience of drainage systems but also contribute to environmental sustainability and better public service. As the industry continues to evolve, it holds the promise of creating a cleaner, safer, and more sustainable future for all. The revolution in drainage is no longer silent; it's a testament to the power of technology to transform even the most essential yet overlooked sectors of our infrastructure.