The Cost Of Reroofing: Budgeting Tips And Tricks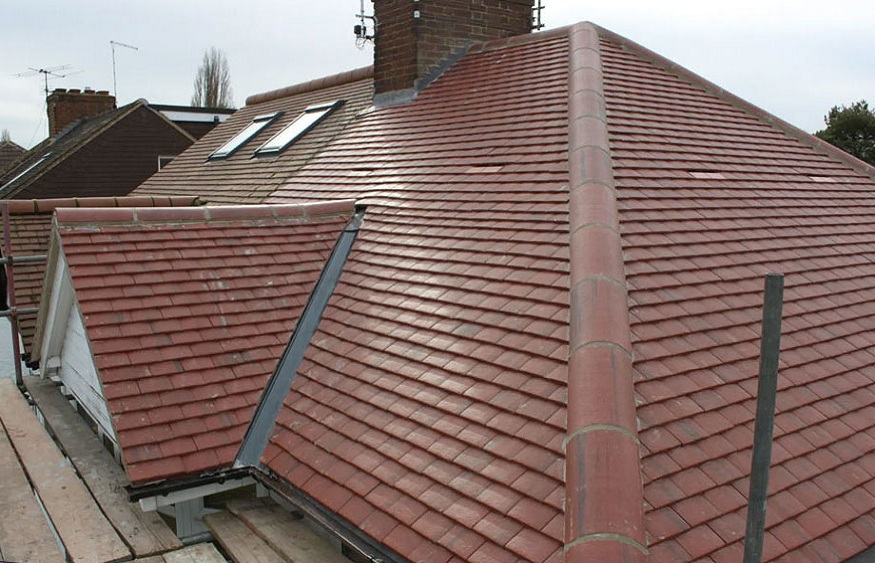 When it comes to reroofing your home, budgeting is essential to ensure that you can complete the project without any financial strain. Planning and budgeting for reroofing will help you avoid unexpected costs, make informed decisions, and ensure that you can afford the roofing materials and services needed. By understanding the importance of budgeting for reroofing, you can set realistic expectations and plan your finances accordingly.
Factors Affecting the Cost of Reroofing
Type and Material of Roof
The type and material of the roof you choose will greatly impact the cost of reroofing. Different roofing materials, such as asphalt shingles, metal, tile, or slate, have varying costs per square foot. Additionally, the complexity and durability of the chosen material will also affect the overall cost of the project.
Roof Size and Complexity
The size and complexity of your roof will also play a significant role in determining the cost of reroofing. A larger roof will require more materials and labor, increasing the overall cost. Additionally, if your roof has complex features such as multiple levels, dormers, or skylights, it may require additional time and labor, impacting the cost as well.
Roof Pitch and Accessibility
The pitch of your roof, which refers to its steepness, can affect the cost of reroofing. Steeper roofs require more safety precautions and specialized equipment, which can increase labor costs. Similarly, the accessibility of your roof also affects pricing. If your roof is challenging to access, it may require additional equipment or scaffolding, leading to higher costs.
Local Labor Costs
The cost of labor for reroofing varies depending on your geographic location. Labor rates can differ significantly from one region to another. Understanding the average labor costs in your area is crucial when budgeting for your reroofing project.
Creating a Realistic Reroofing Budget
Evaluating Your Roofing Needs
Before creating a budget, you need to evaluate your roofing needs. Inspect your roof for any visible signs of damage and determine if a full reroofing is necessary. Addressing any underlying issues or repairs, such as fixing leaks or replacing damaged shingles, should be factored into your budget.
Researching and Comparing Costs
Take the time to research and compare the costs of different roofing materials, as well as the prices offered by various contractors in your area. Obtain multiple quotes and consider the reputation and experience of the contractors. This research will help you create a more accurate budget.
Allocating Funds for Unexpected Expenses
When budgeting for reroofing, it is important to set aside funds for any unexpected expenses that may arise during the project. It is common to encounter unforeseen issues, such as roof deck damage or hidden leaks, which may require additional repairs and incur additional costs.
Considering Financing Options
If paying for the entire reroofing project upfront is not feasible, consider exploring financing options. Many roofing companies offer financing plans or loans specifically for home improvement projects. This can help you manage your budget more effectively and spread out the cost over time.
Budget-Friendly Options for Reroofing
Reusing Existing Materials
If your current roofing materials are still in good condition, reusing them can save you money. Consult with a professional roofer to determine if salvaging and reusing any components of your existing roof is a viable option. This can significantly reduce the cost of materials for your reroofing project.
Opting for Less Expensive Roofing Materials
If you are on a tight budget, consider opting for less expensive roofing materials. While they may not have the same longevity as premium options, they can still provide adequate protection for your home. Asphalt shingles, for example, are a popular and cost-effective choice for many homeowners.
Exploring DIY vs. Professional Installation
Depending on your skills and experience, you may consider performing some of the roofing work yourself to save money. However, roofing can be a complex and dangerous task, so it is essential to weigh the cost savings against potential risks. Hiring professionals ensures quality workmanship and eliminates the risk of mistakes that could lead to costlier repairs in the future.
Timing Your Reroofing Project
Timing your reroofing project strategically can also help you save money. Consider scheduling your project during the off-peak season when roofing companies may offer discounted rates. Additionally, planning your project ahead of time allows you to take advantage of seasonal promotions or sales on roofing materials.
Additional Tips for Cost-Saving
Maintaining Your Roof Regularly
Maintaining your roof regularly can extend its lifespan and prevent the need for premature reroofing. Keep your gutters clean, remove debris, and schedule annual inspections to address any minor issues before they escalate and become more costly to fix.
Utilizing Energy-Efficient Roofing Solutions
Investing in energy-efficient roofing solutions, such as reflective coatings or cool roofs, can save you money on energy bills in the long run. These options can help reduce heat absorption and improve the energy efficiency of your home.
Applying for Rebates and Tax Credits
Check if there are any available rebates or tax credits for energy-efficient roofing upgrades or environmentally friendly materials. These incentives can help offset the initial cost of your reroofing project.
Hiring Reputable and Experienced Roofing Contractors
Choosing a reputable and experienced roofing contractor is crucial to ensure that the job is done correctly and efficiently. While hiring professionals may cost more upfront, it can save you money in the long run by preventing costly mistakes and the need for repairs.
Publisher Details:
Best Roofing
77 Buff Ave, Pasadena, CA 91107, United States
(866) 517-1835
bestroofingla.com
[email protected]
Budgeting for reroofing is crucial. Factors like roof type, size, and materials impact costs. Evaluate needs, research prices, allocate for surprises, and explore financing. Reusing materials, opting for budget-friendly options, and strategic timing can save money. Regular maintenance and energy-efficient solutions contribute to long-term savings. Hiring contractors for experienced reroofing in Los Angeles, CA ensures quality work.
For further reroofing insights read Best Roofing's new blog on New Roof Vs Reroofing: What Should You Go With?