Everything you need to know about panoramic wallpaper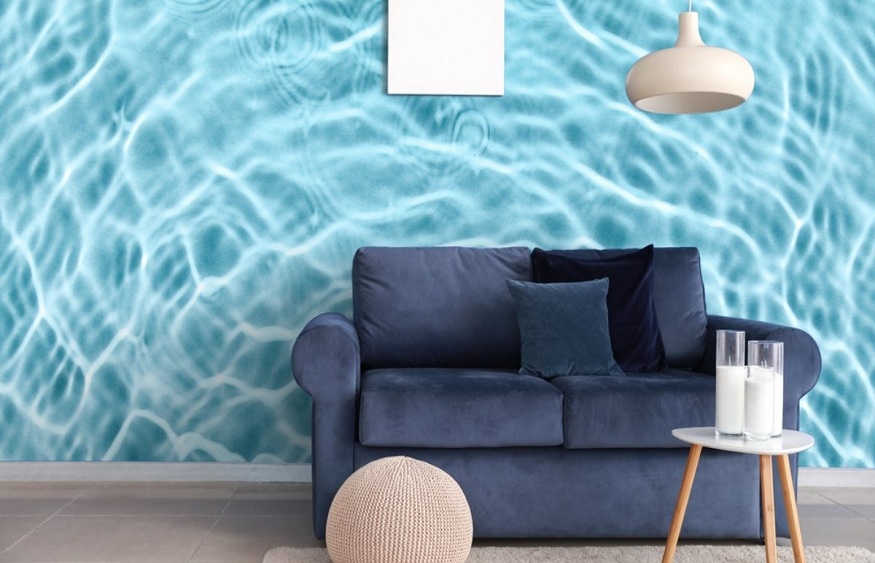 Panoramic wallpaper is an element of wall decoration that is on the rise. It offers a simple and creative solution to transform a space and give a unique atmosphere to a room. Here's everything you need to know about panoramic wallpaper, from the benefits and different hanging techniques, to trends and tips for choosing the right panoramic wallpaper model .
What is meant by panoramic wallpaper?
Panoramic wallpaper is a wall covering made up of several strips of paper printed with a pattern or a large-format image. It is made to cover an entire wall or a large part of it, creating a continuous scene or landscape. This type of wallpaper is particularly suitable for giving a feeling of depth and space to a room .
Why choose panoramic wallpaper?
Atmosphere : The panoramic wallpaper creates a unique and immersive atmosphere, bringing a real artistic touch to your interior.
Customization : The patterns and images available are varied, ranging from natural landscapes and urban scenes, to works of art and graphic designs.
Adaptability : It is possible to choose the size of the wallpaper according to the surface to be covered, thus allowing it to adapt perfectly to your space. Additionally, some manufacturers offer customization options to tailor the design to your specific dimensions and preferences.
Ease of installation : Thanks to technological progress, panoramic wallpapers have become easier to install, even for decorating enthusiasts.
Personalize your walls with your own photos on panoramic wallpaper!
Personalize your walls with your own photos on panoramic wallpaper: giving a unique touch to your interior has never been easier. With advancements in technology and the accessibility of custom printing services, you can now turn your favorite photos into wall art. Whether you want to capture a precious moment, like a wedding or a baby, or simply highlight a vacation snap, the possibilities are endless. In addition to adding a personal dimensionyour decor, your bespoke panoramic wallpaper will become a topic of conversation and a reflection of your personality. You will thus obtain a professional and lasting result that will sublimate your interior.
What is the space to cover?
Before choosing a panoramic wallpaper, measure the surface of the wall on which you want to apply it. This information will allow you to select the right format and avoid unpleasant surprises during installation .
What is the style of the room?
Of course, you have to take into account the style of your interior to choose a pattern or image that fits harmoniously. For example, a tropical landscape will be more suitable for a room with an exotic style, while an urban scene will be more suitable for a modern interior.
Make sure that the colors of the panoramic wallpaper blend well with those of your furniture, accessories and textiles. You can opt for complementary or contrasting shades, depending on the desired effect.
What is the desired impact?
If you want to create a dramatic effect, choose a panoramic wallpaper with bright colors and imposing patterns. If you prefer a more discreet look, opt for soft colors and minimalist patterns.
Steps for installing panoramic wallpaper
Prepare the wall : Make sure the wall surface is clean, dry and smooth. If necessary, lightly sand and apply a special wallpaper undercoat.
Plan the installation : Unroll the lengths of wallpaper and mark the order in which they should be installed. Feel free to take photos to help you remember the order.
Cut the strips : If your panoramic wallpaper is not pre-cut, use a cutter and a ruler to cut the strips to the appropriate dimensions, leaving a safety margin.
Paste the wall : Apply the special wallpaper paste using a roller or brush, starting at the top of the wall and working downwards.
Lay the lengths : Start at the top of the wall and carefully align the edge of the first length with the ceiling or cornice. Smooth gently with a brush to remove air bubbles and ensure good adhesion. Repeat the operation for the following lengths, making sure to align the patterns and slightly overlap the edges to avoid spaces between the lengths.
Cut the excess : Use a cutter and a ruler to remove excess wallpaper from the ceiling, floor and corners. Be especially careful not to cut too deep as to damage adjacent lengths or the wall.
Clean : Once the installation is finished, gently clean the traces of glue with a damp sponge and dry with a clean cloth.
Thus, panoramic wallpaper is an innovative and trendy decoration solution that offers a multitude of possibilities to transform your interior. Whether you opt for natural landscapes, urban scenes, geometric patterns or even a personalized creation from your own photos, panoramic wallpaper will bring a unique touch and a spectacular effect to your space. Don't forget to take into account the size, colors and style of the room to choose the model that will best fit into your decor.