Kitchen Makeovers: Bringing Style and Functionality to Your Home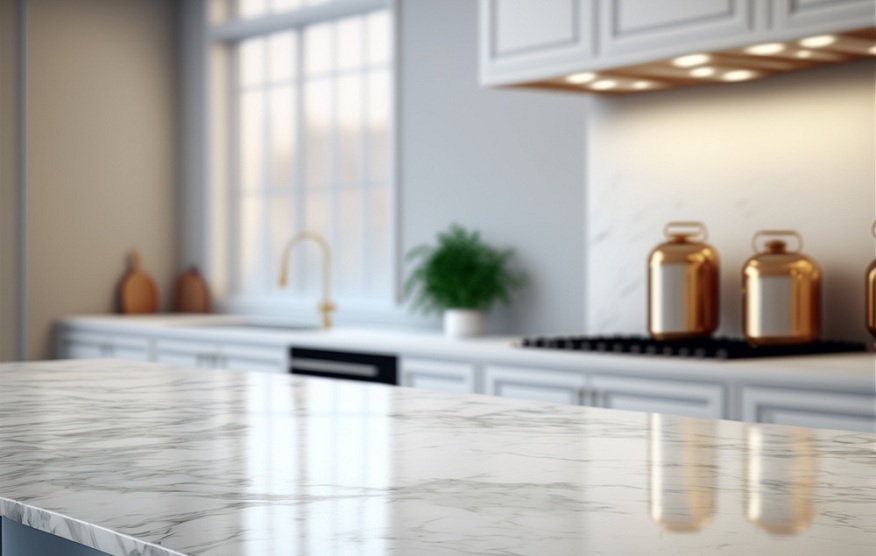 As the hub of everyday home life, few rooms deserve a beautiful makeover more than the kitchen. Outdated layouts and finishes frustrate rather than serve. But with careful planning and smart upgrades, your kitchen transformation brings enhanced style and utility that delights. Follow this guide to learn how to remodel your kitchen, keeping both form and function in mind.
Determine Your Ideal Layout and Workflow
Maximize how your new kitchen works by first analyzing your lifestyle needs. Sketch your existing layout marking what functions well versus pain points.
Consider gathering areas, work triangles, storage, lighting, and flow between stove-sink-refrigerator. Are cabinets conveniently located near work areas? Can two people cook together comfortably? Identify ways to improve efficiency.
An interior designer or kitchen pro can help propose layout changes, opening up spaces and improving organization. Just avoid dramatically moving plumbing fixtures which ups costs. Keeping the general footprint while enhancing flow and storage works well.
Select Surfaces Combining Practicality with Your Design Style
Choosing surfaces with appropriate substance matters in kitchens. Compare material features like durability, stain resistance and ease of maintenance.
Countertops
Granite countertops remain beloved for their striking beauty and durability but require periodic sealing. According to the good folk over at Bedrock Quartz, newer quartz and solid surface materials resist stains beautifully with less maintenance.
For traditional charm, butcher block suits a country kitchen. View large samples in natural lighting when deciding. Coordinate with cabinetry finishes.
Flooring
Today's luxury vinyl plank flooring convincingly mimics wood minus the upkeep. Waterproof and dent resistant, LVP works beautifully in kitchens. Or choose porcelain tile with modern stone looks. Visit showrooms to see options under lighting similar to your home before deciding.
Backsplash
Protect your walls while adding visual interest with backsplash tile or panels. Coordinate with countertops to continue patterns and colors or contrast for a statement. Bold patterns and mosaics enliven traditional kitchens. Stay large-scale and neutral for contemporary spaces.
Cabinetry
Refinishing or refacing with new veneers and hardware updates existing cabinets affordably. For a full update, explore your preferred finish like painted, stained, thermofoil or laminate in on-trend colors. Evaluate organizational needs like pull-out drawers, Lazy Susans and other specialty storage solutions.
Select Fixtures and Appliances Optimizing Performance
With surfaces decided, choose cooking appliances and fixtures best suiting your routines.
Refrigeration
Consider wider French-door styles maximizing shelf space and allow built-in models to disappear behind custom cabinetry panels. Include specialty cooling like beverage centers or wine fridges. Choose Energy Star models providing efficiency.
Sinks and Faucets
Deeper single basin sinks accommodate larger pots. Select durable surfaces like granite composite or fireclay. Faucet finishes that coordinate with hardware suit traditional kitchens while matte black and brushed nickel faucets keep contemporary spaces sleek.
Lighting
Pot lights ensure sufficient task lighting over key work areas. Under-cabinet LED strips illuminate countertops and accent above cabinets. Island pendants and track lighting provide ambient glows.
Ovens and Cooktops
Cooktops with range top grills, griddles or induction burners boost function. Double wall ovens allow simultaneous cooking. Downdraft systems preserve views while still venting.
Conclusion
A kitchen makeover presents the perfect opportunity to maximize how well your space accommodates your needs. Begin by honestly evaluating your current layout and identifying improvements, from opening up gathering areas to better organizing pots and pans. Bring enhanced flow, storage solutions and high performing appliances into the new design. Coordinate your cabinetry, countertops, flooring, and backsplash to unify it all aesthetically. With both form and function addressed skillfully, your makeover unveils a kitchen ideally tailored and as beautiful as it is practical for you.