How to Get Rid of a Printer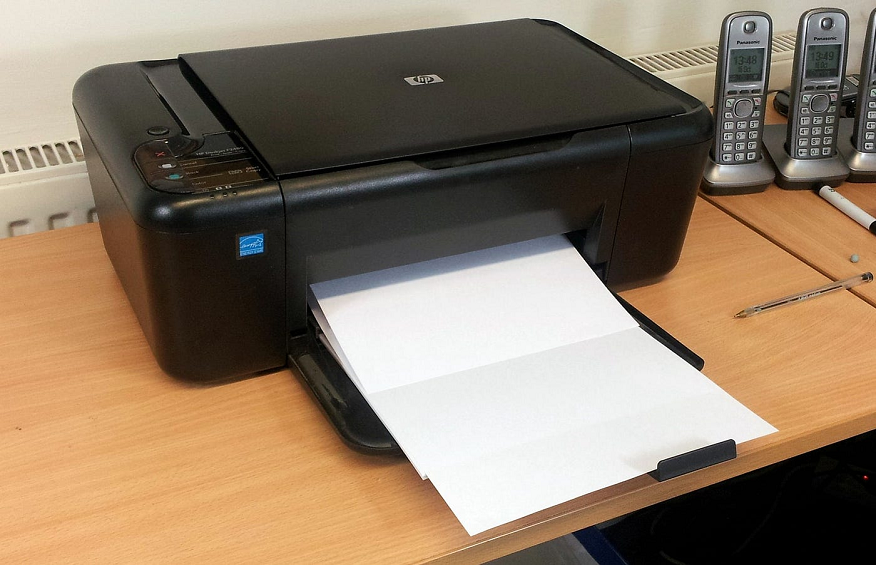 Ready to get rid of that old printer? Whether it's gathering dust in your storage closet or just taking up valuable space on your desk, getting rid of a printer can be a daunting task. But fear not! In this blog post, we'll guide you through the process of responsibly disposing of your printer while minimizing its environmental impact. From donating or selling to recycling options and proper disposal of ink cartridges and toner, we've got you covered. So let's dive in and learn how to bid farewell to that clunky old machine once and for all!
The environmental impact of disposing a printer
When it comes to disposing of a printer, it's important to consider the environmental impact. Printers contain various components that can harm the environment if not properly disposed of. One major concern is the presence of hazardous materials such as lead and mercury in certain printer parts.
When printers end up in landfills, these harmful substances can leach into the soil and groundwater, posing a risk to human health and ecosystems. Additionally, printers are made up of a combination of plastics, metals, and electronic components that take hundreds or even thousands of years to decompose naturally.
The energy required for manufacturing new printers also contributes to carbon emissions and resource depletion. By disposing of your old printer responsibly, you can help reduce this environmental burden.
So what options do you have? Let's explore some eco-friendly alternatives for getting rid of your printer!
Donating or selling your old printer
Donating or selling your old printer can be a great way to extend its life and reduce waste. Instead of throwing it away, consider finding someone who may still have use for it.
One option is to donate your printer to a local school, nonprofit organization, or community center. Many organizations are in need of printers but may not have the budget to purchase new ones. By donating your old printer, you can help them save money while ensuring that the device doesn't end up in a landfill.
Selling your old printer is another viable option. You can list it on online marketplaces or classified ads websites where buyers looking for affordable printers might be interested. Make sure to include details about the printer's condition and any accessories that come with it.
Before donating or selling your printer, remember to erase any personal information stored on it and restore it back to factory settings if possible. This will protect your privacy and ensure that sensitive data does not fall into the wrong hands.
By considering these options, you can give your old printer a second life while also helping others in need. It's an eco-friendly choice that benefits both you and the environment!
Recycling options for printers
When it comes to getting rid of your old printer, recycling is always a great option. Not only does it help reduce electronic waste, but it also allows valuable materials to be reused and repurposed.
One way to recycle your printer is through manufacturer programs. Many printer manufacturers offer recycling initiatives where you can send back your old device and they will properly dispose of it. Some even provide incentives like discounts on new printers or free shipping labels.
Another option is to check with local electronics recycling centers or drop-off locations. These facilities are equipped to handle various electronic devices, including printers. They have the necessary equipment and knowledge to safely dismantle the printer, separate its components, and recycle them appropriately.
If you're unsure where to find a nearby recycling center, websites like Earth911 can help you locate one in your area. Simply enter your zip code and the type of item you want to recycle (in this case, a printer), and they will provide a list of places near you.
Remember that before recycling your printer, it's important to remove any personal data or sensitive information stored on the device. This can usually be done by performing a factory reset or using software designed specifically for erasing data from electronic devices.
By opting for recycling instead of simply throwing away your old printer, you are taking an environmentally responsible approach that helps conserve resources and minimize pollution. So why not give it a try? Recycle that old printer today!
Properly disposing of ink cartridges and toner
Properly disposing of ink cartridges and toner is an important step in getting rid of your printer responsibly. These small items may seem insignificant, but they can have a significant impact on the environment if not disposed of properly.
One option for disposing of ink cartridges and toner is to recycle them. Many office supply stores and electronics retailers offer recycling programs specifically for these items. Simply bring your used cartridges or toner to one of these locations, and they will ensure that they are recycled in an environmentally friendly manner.
Another option is to refill or remanufacture your ink cartridges. This can help reduce waste by extending the life of the cartridge. There are companies that specialize in refilling empty cartridges with new ink, making them ready for use again.
If you prefer not to recycle or refill your ink cartridges, it's important to dispose of them properly so they don't end up in landfill sites where harmful chemicals can leach into the soil and water supply. Check with your local recycling center or waste management facility for guidelines on how to safely dispose of these items.
Remember, when handling ink cartridges and toner, be careful not to spill any liquid or powder as it could stain surfaces or cause harm if ingested. Take precautions such as wearing gloves and using a plastic bag or container when transporting them.
By taking the time to properly dispose of your ink cartridges and toner, you're doing your part in minimizing environmental impact while also ensuring that potentially hazardous materials are handled safely.
Conculsion
In today's world, proper disposal of electronic devices is crucial to minimize the negative impact on our environment. When it comes to getting rid of a printer, there are several options available that can help you dispose of it responsibly. By considering these options, you can ensure that your old printer doesn't end up in a landfill and instead contributes to more sustainable practices.
Consider donating or selling your old printer if it's still in good working condition. Many organizations or individuals may be looking for an affordable option or may even be willing to repair and reuse your printer. This not only benefits someone else but also extends the lifespan of the device, reducing overall waste.
If donation or selling isn't feasible, recycling is another excellent option for disposing of printers. Recycling centers specifically designed for electronic devices will handle the dismantling and processing of printers in an environmentally friendly manner. These centers extract valuable materials from old printers while ensuring hazardous wasteis disposed of properly.
Additionally, don't forget about ink cartridges and toner when getting rid of a printer. It's essential to recycle these as well since they contain harmful chemicals that can leach into soil and water sources if not disposed of correctly. Some manufacturers offer specific programs where you can return used cartridges for recycling.
Remember, always do thorough research before choosing a method for disposing of your printer. Look for local recycling facilities or donation centers near you that accept electronic devices like printers. Make sure they follow responsible practices such as proper handling and safe disposal methods.
By taking these steps towards responsible disposal, we can all contribute to protecting our environment from unnecessary pollution caused by improper e-waste management.
So next time you find yourself needing to get rid of a printer – think beyond simply throwing it away! Explore alternatives such as donation, selling or recycling before making your decision; this way we're all doing our part in creating a more sustainable future!