What Are the Health Risks Associated With Pest Infestations in Schools?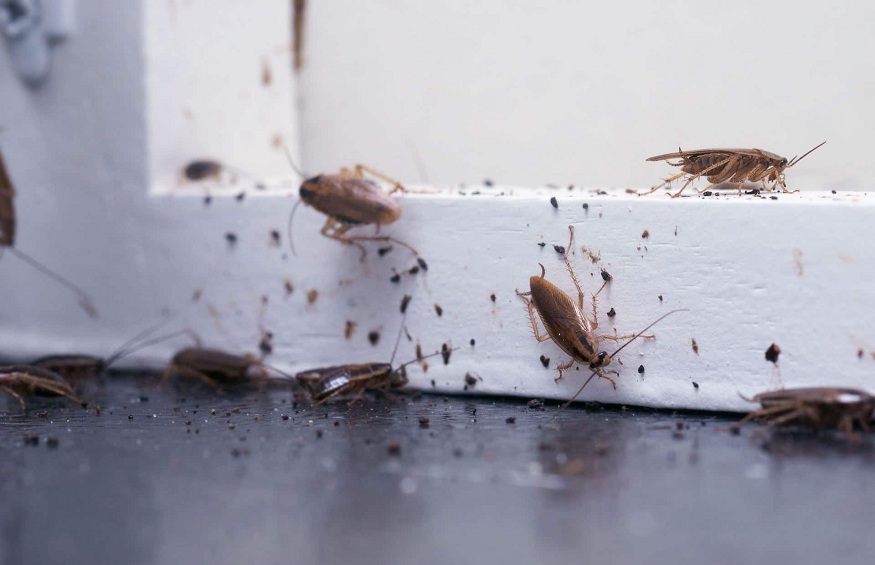 Welcome to our blog post on the health risks associated with school pest infestations! While students and teachers may focus on learning and education, it's important not to overlook the potential dangers that pests can bring into these environments. Schools can become a breeding ground for various pests, from creepy crawlies to unwanted critters, if proper prevention and management measures are not in place. In this article, we will explore the common pests found in schools and delve into the physical and mental health risks they pose.
So, let's dive right in and uncover how these unwelcome visitors can impact the well-being of those within educational institutions!
Common Pests Found in Schools
Schools, with their bustling hallways and numerous hiding spots, are an attractive haven for pests of all kinds. Let's take a look at some of the most common critters that can be found lurking within educational institutions.
Rodents: Rats and mice are notorious for making themselves at home in schools. They can squeeze through small gaps and chew on electrical wires, causing potential fire hazards, not to mention the health risks they bring by contaminating food supplies with their droppings.
Cockroaches: These resilient insects thrive in warm environments such as school kitchens or cafeterias with abundant leftover food. They are carriers of diseases like salmonella and E. coli, posing a threat to students' health.
Bed Bugs: Though often associated with homes and hotels, bed bugs have also made their way into schools through infested backpacks or clothing items brought from home.
Ants: These tiny creatures may seem harmless but can disrupt classrooms when large colonies invade desks or storage areas looking for food crumbs left behind by unsuspecting students.
It is crucial for schools to be proactive in pest prevention measures not only to maintain a clean environment but also to safeguard the health of everyone present within these educational spaces.
What Are the Health Risks Associated With Pest Infestations in Schools?
School pest infestations can pose significant health risks to students, teachers, and staff. These pests are more than a nuisance; they can carry diseases and trigger allergies or asthma attacks. Educational institutions must be proactive in preventing and managing pest infestations to protect the health and well-being of everyone in the school community.
Physical Health Risks
School pest infestations can pose serious physical health risks to students and staff. One of the most common pests found in schools are rats, which carry numerous diseases that can be transmitted to humans through droppings, urine, or bites.
Exposure to these pests can lead to respiratory problems such as asthma attacks and allergies. Cockroaches, for example, produce allergens that can trigger asthma symptoms in susceptible individuals. Their faeces and shed skins can contaminate food and surfaces, leading to gastrointestinal illnesses.
Bed bugs are another pest commonly found in schools. Their bites cause itchy red welts on the skin and may result in secondary infections if scratched excessively. These bites can disrupt sleep patterns and make it difficult for students to concentrate during class.
To protect against these physical health risks associated with pest infestations, regular inspections should be conducted by professional pest control services. Implementing proper sanitation practices is crucial, along with sealing off potential entry points for pests.
Mental Health Risks
Pest infestations in schools can significantly impact the mental health of students and staff. The presence of pests, such as rodents or cockroaches, can create a sense of fear and anxiety among individuals. Constantly worrying about encountering these pests during the school day can lead to heightened stress levels.
Furthermore, pest infestations can also disrupt the learning environment, making it difficult for students to concentrate and focus on their studies. The sight or sound of pests scurrying across classrooms or hallways is distracting and unsettling for many.
In addition, the potential exposure to allergens from pest droppings or saliva can trigger allergies and respiratory problems in sensitive individuals. This not only affects physical health but also contributes to feelings of discomfort and unease.
Addressing pest infestations in schools is crucial for maintaining a healthy physical environment and safeguarding mental well-being among students and staff members. Schools must take proactive measures to prevent and manage pest infestations effectively.
How to Prevent and Manage Pest Infestations in Schools?
Preventing and managing pest infestations in schools is crucial for maintaining a healthy learning environment. Here are some effective strategies to keep pests at bay.
Regular inspections should be conducted to identify any signs of pests or potential entry points. This includes checking for cracks in walls and gaps around windows and doors and ensuring proper ventilation systems are in place.
Cleanliness plays a key role in pest prevention. Regular cleaning routines should be established, with attention given to areas such as kitchens, bathrooms, and storage rooms where pests are more likely to be attracted.
Implementing integrated pest management (IPM) practices can greatly reduce the risk of infestations. IPM focuses on using preventative measures like sealing entry points and employing non-toxic methods first before resorting to pesticides if necessary.
Partnering with professional pest control services can provide expert guidance on preventing and managing infestations effectively.
By following these preventive measures consistently, schools can create an environment that is safe from health risks associated with pest infestations.
Conclusion
In conclusion, school pest infestations can pose significant health risks for students and staff. Schools need to take preventative measures such as regular inspections and proper sanitation practices to avoid these issues. If an infestation does occur, it should be addressed promptly and professionally to ensure the safety of everyone in the school community. By being proactive and vigilant about pest control, we can create a healthier learning environment for our children.